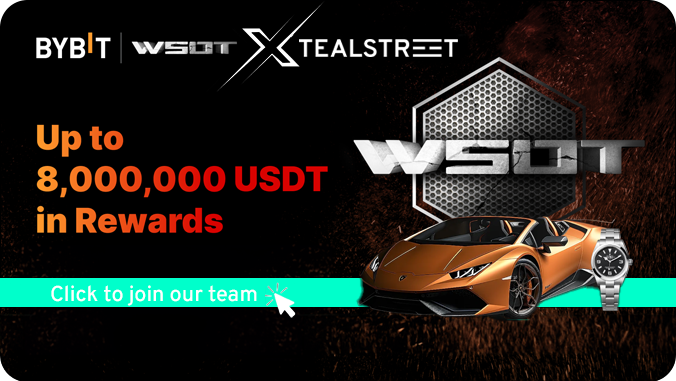 Trade at least 30,000 USDT at the Squad Showdown for a chance to win a Lamborghini Huracán EVO Spyder and a Rolex!
Dear Tealstreetors,
We stand on the threshold of an exceptional event, where traders from diverse backgrounds will converge to embark on an unforgettable journey – the forthcoming trading competition hosted by Bybit. With great excitement, we extend a cordial invitation to you all to join us in making this event the epitome of success and brilliance.
This year's edition promises to be unlike any other, filled with opportunities for growth, learning, and showcasing your trading acumen. As the trading world comes together, we anticipate the formation of an incredible community that will celebrate the art and science of trading.
Your presence, along with other talented traders, will undoubtedly elevate the competition to new heights. We encourage you to seize this occasion, put your skills to the test, and demonstrate your trading brilliance as you navigate the challenges and capitalize on the opportunities that the markets present.
As we embark on this riveting journey, let us embrace the spirit of camaraderie and sportsmanship. Together, we can foster an environment of mutual support and encouragement, where everyone can thrive and learn from each other.
To our organizing partners, we express our sincere appreciation for their dedication and meticulous planning to bring this event to life. Their efforts have laid the foundation for an extraordinary competition that will leave a lasting impact on all participants.
As the competition unfolds, let's remember that it is not merely about individual triumph, but also about the collective growth and development of the trading community. Together, let's make this event an unforgettable experience that will resonate with us for years to come.
Wishing you all the best of luck, skill, and success as we come together to embrace this incredible opportunity and make this trading competition a resounding success.


Enjoy Low Fee Rates During WSOT Up to 50% Taker fee discount. For VIP 1: Trade $1,000,000, save 1,000 USDT in trading fees.


You can win as a Solo Trader and with your Troop.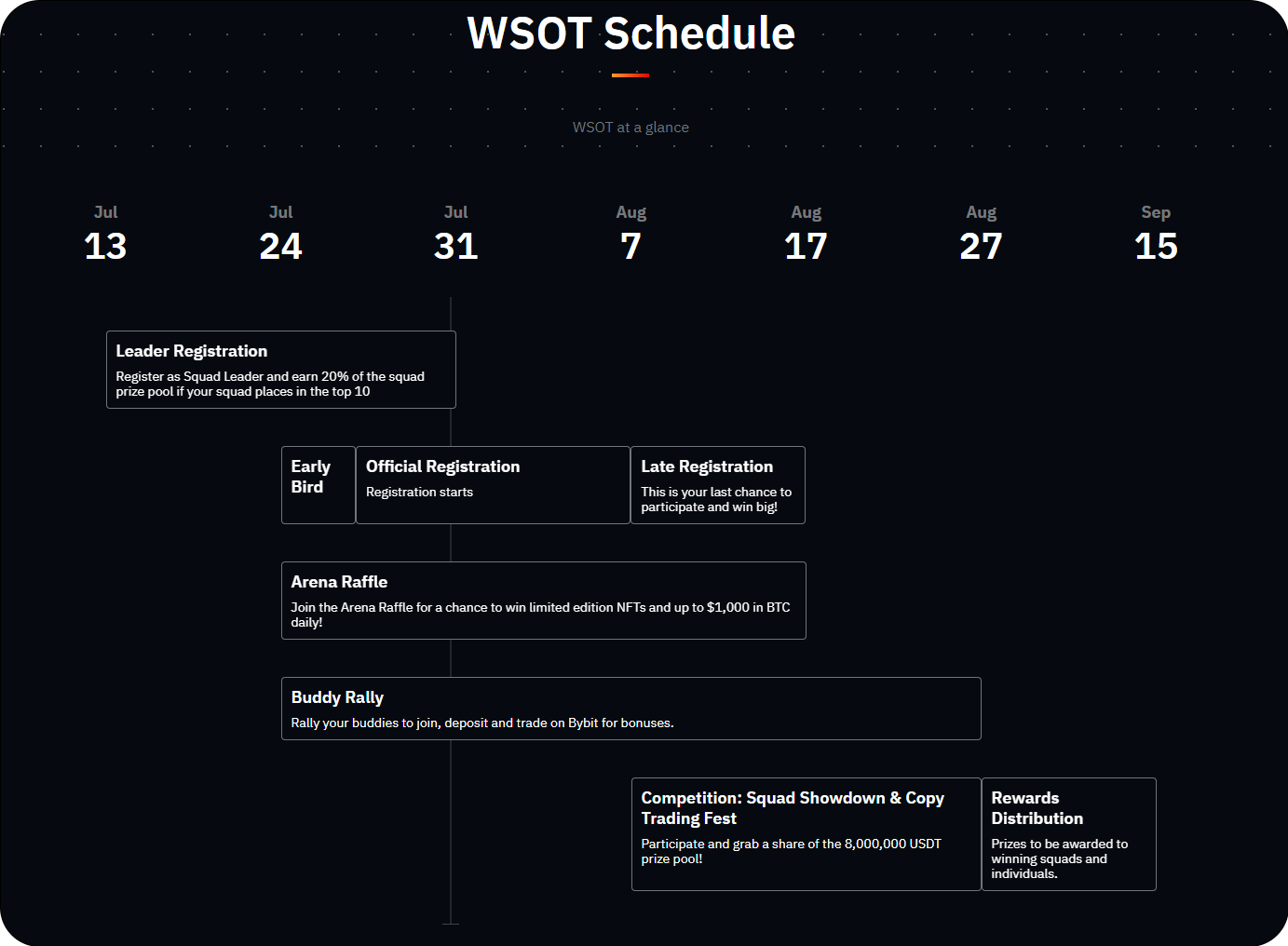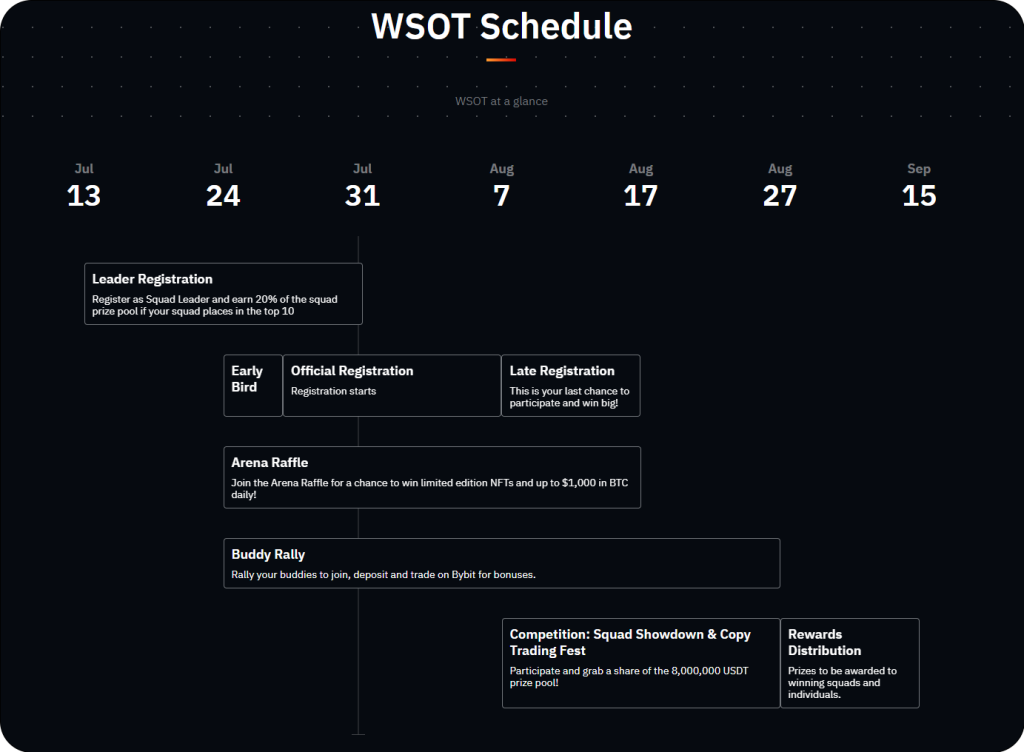 In unity, let's rise above the challenges, seize the opportunities, and create a legacy of excellence in this trading competition. May the camaraderie and knowledge exchanged during this event be the catalyst for our continued growth as traders. Together, let's leave an indelible mark on the world of trading and make WSOT 2023 an inspiration for future generations of traders. See you at the top of the leaderboard!